Free In-Store Concert
Saturday, January 30 at 2pm
Mat Callahan & Yvonne Moore
Perform Songs of Freedom 
Celebrating James Connolly and the 100th Anniversary of the Easter Rising


NEW ARHOOLIE RELEASE (CD 549)
Sonny Simmons: Reincarnation
Special Pre-Release Price of $12.98 
For a limited time only!
 

Now Available ON DVD!
This Ain't No Mouse Music!: The Story of Chris Strachwitz & Arhoolie Records
"One of the best music documentaries around…This film puts the heart and soul back into music and opens your mind to incredible artists you may never have heard of." – The Film Reel
"I dare you not to tap your feet." – The New York Times
"A masterpiece." – Bonnie Raitt

Les Blank Criterion Collection Box Set
14 films / 5 shorts / Lots of extras
New digital restorations of all 14 films
Interviews with: Werner Herzog, Alice Waters, film subject Gerald Gaxiola (aka, The Maestro), Maureen Gosling, Chris Simon, Tom Luddy, Skip Gerson, Taylor Hackford, Chris Strachwitz, and Les' sons Harrod and Beau Blank.
Excerpt from Les Blank: A Quiet Revolution, an upcoming documentary by Gina Leibrecht and Harrod Blank. 
Available on DVD and BLU-RAY  (Region 1)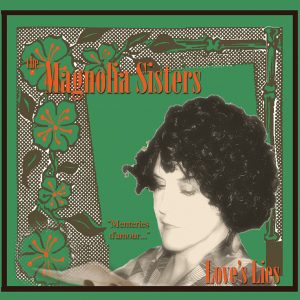 ARHOOLIE RELEASE (CD 549)
The Magnolia Sisters: Love's Lies
GRAMMY NOMINATED! 
The Magnolia Sisters is a band of women who can play the whole gamut of musical styles from southwest Louisiana: Cajun, Creole, dancehall favorites, and front porch ballads. Love's Lies is their third release on Arhoolie Records.
ARHOOLIE CD 548
Limited Edition Vinyl Now Available
Smoky Babe: Way Back in the Country Blues,
The Lost Dr. Oster Recordings
17 Previously unissued tracks by this obscure and powerful Mississippi-born blues guitarist and singer.
ARHOOLIE CD 545
2 CD Film Soundtrack: 
This Ain't No Mouse Music!
Music from the documentary film about Chris Strachwitz and Arhoolie Records. Package includes 2 CDs, 38 tracks (15 previously unreleased), and a 32 page full-color booklet with written commentary by Chris Strachwitz and a brief introduction by the filmmakers, Maureen Gosling and Chris Simon.
NEW ARHOOLIE BLUES (CD 550)
HowellDevine: Modern Sounds of Ancient Juju
Brand new record (and second on Arhoolie!) from our favorite Bay Area blues trio (Josh Howell, Pete Devine, Joe Kyle, Jr.). 
"Any blues fan will love this new CD from HowellDevine" – Charlie Musselwhite
ARHOOLIE CD/LP 546
Limited Edition Vinyl Now Available
Papa Lemon: New Orleans Ukulele Maestro & Tent Show Troubadour
Songs and stories recorded between 1959-1961 by Dr. Harry Oster of Louisiana State University and Richard B. Allen of the Hogan Jazz Archive, Tulane.
ARHOOLIE CD 7054
Scottdale String Band: Old Folks Better Go To Bed
One of the leading names in OKeh Records' Old Time catalog from the mid '20s to the early '30s, the Scottdale String Band of DeKalb County, Georgia, left a diverse legacy of sparkling performances ranging from ragtime tunes and popular songs to waltzes, breakdowns, and blues.
ARHOOLIE CD 543
Flaco Jimenez y Tomas Ortiz de Los Alegres de Teran

In 2005, two of the greatest names in Norteño music, accordionist Flaco Jiménez and bajo sexto player and songwriter Tomás Ortiz, joined forces to record a new CD. Released on Flaco's own label, the limited release quickly sold out and has been unavailable until now.
Only $12.00
ARHOOLIE CD/LP 544
HowellDevine: Jumps, Boogies & Wobbles
This is the kind of blues you don't hear anymore. Featuring the raw slide guitar of Joshua Howell, along with the textured rhythm of drummer/percussionist Pete Devine and bassist Safa Shokrai or Joe Kyle Jr.,  HowellDevine summon the sound of the old Southern juke, and add in more than a little something of themselves.
GREAT NEW BOOK (with 2 CDs)
My Father and the Mexican Revolution, by Carmencristina Moreno
A charming personal account of singer Luis Madrano Moreno's involvement in the Mexican Revolution, written by his daughter. A folksy and comprehensible rundown of this rather lengthy revolutionary period. The 2 CDs contain eleven corridos about the Revolution, sung by Carmencristina. The first disc is sung entirely in Spanish, the second disc contains those same recordings with English translations spoken by Carmencristina between each verse. Highly Recommended (Chris Strachwitz)
GRAMMY NOMINATED 2014 — Best Folk Album
They All Played for Us:
Arhoolie Records 50th Anniversary Celebration
4 CDs with a 192 page book. Over 175 full color photos by Mike Melnyk, reminiscences by Chris Strachwitz with Adam Machado, reflections by the musicians on what Chris and Arhoolie has meant to them, and almost 5 hours of music recorded live in 2011 at the benefit for the Arhoolie Foundation.
NOW ONLY $39.95      
GRAMMY WINNER 2012  — Best Album Notes
Hear Me Howling!
Blues, Ballads, and Beyond, As Recorded by the San Francisco Bay by Chris Strachwitz in the 1960s 
Album Notes by Adam Machado
4 CDs with a 136 page, 8 1/2 x 11″ full color, hardcover book
72 tracks, including 38 previously unissued Over 150 photographs

A Guide to the Frontera Collection
Agustin Gurza, along with Jonathan Clark and Chris Strachwitz, explores the Frontera Collection from different viewpoints, discussing genre, themes, and some of the thousands of composers and performers whose work is contained in the archive. Throughout, he discusses the cultural significance of the recordings and relates the stories of those who have had a vital role in their production and preservation.