They All Played for Us:
Arhoolie Records 50th Anniversary Celebration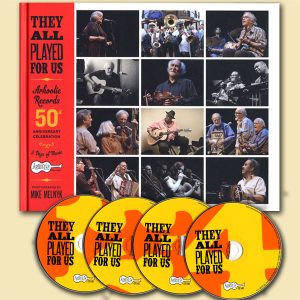 4 CDs with a 192 page book. Over 175 full color photos by Mike Melnyk, reminiscences by Chris Strachwitz with Adam Machado, reflections by the musicians on what Chris and Arhoolie has meant to them, and almost 5 hours of music recorded live in 2011 at the benefit for the Arhoolie Foundation.
NOW ON SALE
$39.95
GREAT NEW BOOK

A Guide to the Frontera Collection
Now Available at Down Home
Agustin Gurza, along with Jonathan Clark and Chris Strachwitz, explores the Frontera Collection from different viewpoints, discussing genre, themes, and some of the thousands of composers and performers whose work is contained in the archive. Throughout, he discusses the cultural significance of the recordings and relates the stories of those who have had a vital role in their production and preservation.
YAZOO CD SALE
Historic reissues of blues, world and old-time classic country music
Only 11.98 each!
Buy 3 or more, pay only $10 each

NOTE: You will receive the discount by way of a PayPal refund.
COUNTY CD SALE
Select items from the County Records Reissue Series of Classic Old Time Country Music CDs
Plus CDs by Tommy Jarrell and Kenny Baker
Only 11.98 each!
Buy 3 or more, pay only $10 each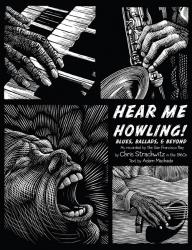 Arhoolie's "Hear Me Howling"
WINS A GRAMMY!
for
Best Album Notes
By Adam Machado
NOW ON SALE FOR $40.00
(down from $59.95)